This article was written by Matthew Allard, from https://www.newsshooter.com/2022/08/29/chiopt-xtreme-zoom-75-250mm-t3-2-review/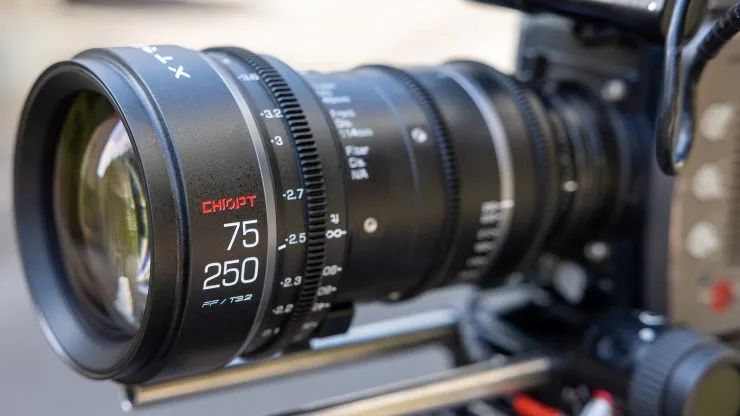 The CHIOPT XTREME Zoom 75-250mm T3.2 is the second lens in a new Xtreme series. Xtreme is a contemporary cinema lens series that will consist of multiple full-frame cinema lenses.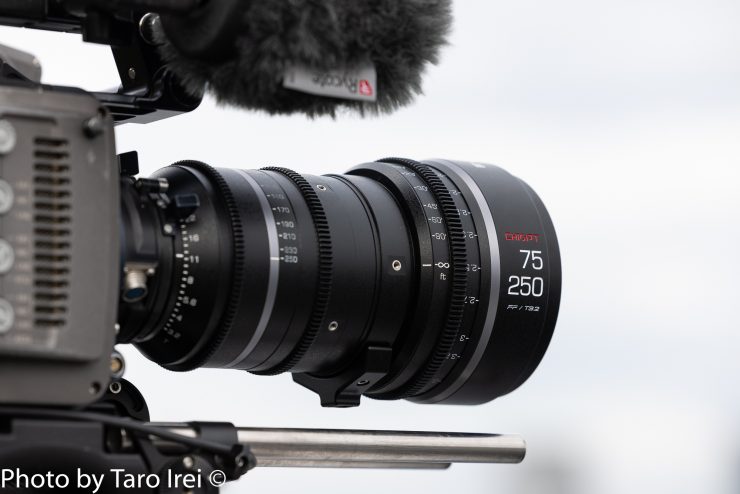 The CHIOPT XTREME Zoom 75-250mm T3.2 is an interesting lens because it provides a focal range that no other affordable cine lens manufacturer is offering.

I reviewed the first lens in the series, the XTREME Zoom 28-85mm T3.2. You can see that review here. While I did find that lens was a little soft when used wide open at longer focal lengths, it was a solidly made, well-performing lens for the price.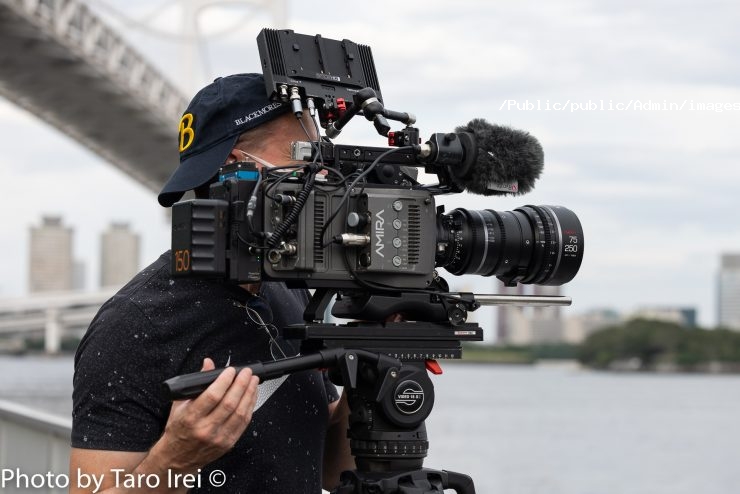 Who is CHIOPT?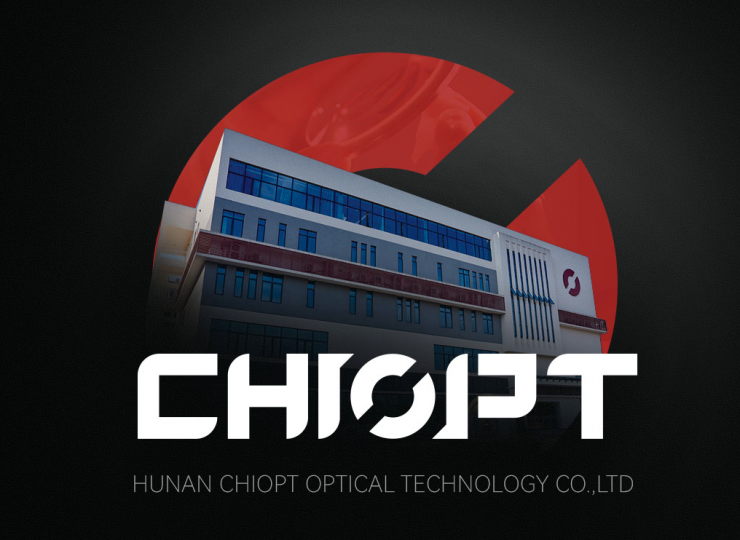 CHIOPT is a Chinese company that has been around since 2012. They mainly specialize in making industrial and security lenses and they have over 700 employees.

They have recently branched out into making cine lenses. CHIOPT is looking to cooperate and get involved with more distributors around the world in the development, customization, and OEM of cine lenses.
If anyone is interested they can contact yaokai@chiopt.com
There are quite a lot of affordable S35 cine zoom lenses on the market, and while we have started to see more full-frame options becoming available, they all have limited focal ranges.

I don't personally don't know of any other affordable cine zoom with a focal range anywhere near 75-250mm.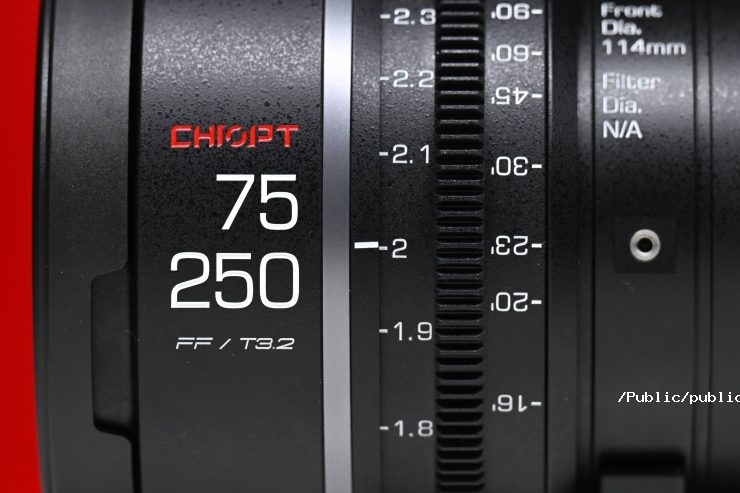 With most cameras coming out having full-frame and larger sensors, there has been a gaping hole in the market for affordable cine zooms.
Plenty of affordable full-frame and larger cine primes have come out in the last few years, but it is a lot harder to make a zoom than it is a prime.
It is also harder to make a lens with a long focal reach and to keep it reasonably compact and lightweight.
Focal Range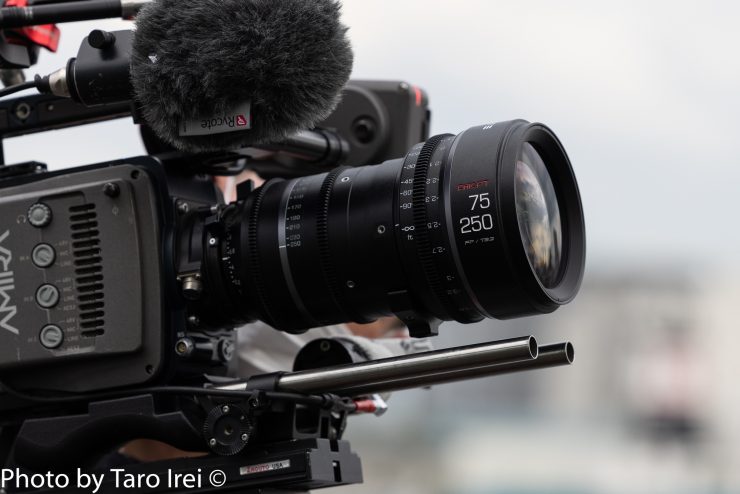 One of the biggest caveats of using a full-frame or larger sensor digital cinema camera is that the lenses become larger, heavier, and have reduced focal ranges. This is especially true when it comes to cine zooms that cover large image circles. The CHIOPT has a focal range of 75-250mm, which is a great range given its size and weight.
A lot of factual shooters who were using DSLR or mirrorless cameras used to almost always have a 70-200mm in their kit bag. Canon's EF and RF mount 70-200mm lenses are still extremely popular with shooters and why nobody has recognized this and made an affordable cine version up to now is a head-scratcher. Yes, there have been companies like G.L Optics who were rehousing the Canon 70-200mm, but no one has made a ground-up cine lens with this range that is affordable. If you have plenty of cash to spend there is the Fujinon Premista 80-250mm T2.9-3.5, Zeiss 70-200mm T2.9 Compact Zoom CZ.2 Lens, and Cooke 85-215mm Varotal/i Full Frame Zoom Lens, but all of those options are not lenses a lot of people can afford to buy.
Image Coverage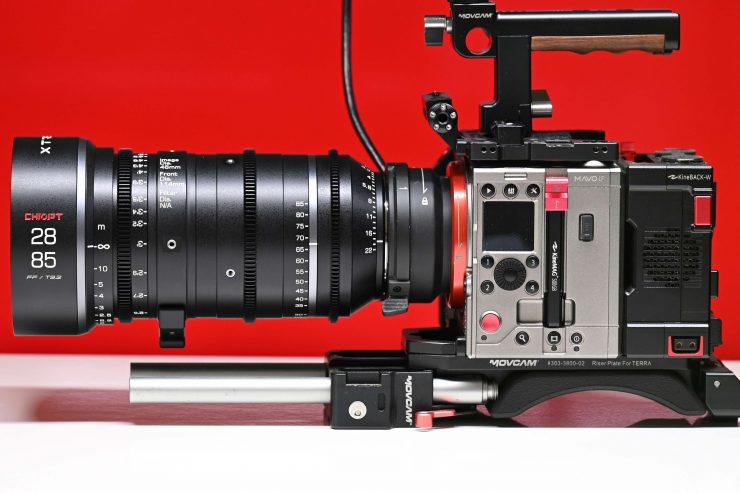 The lens covers image circles of up to 46mm, so it can be used on almost all of today's modern digital cinema cameras.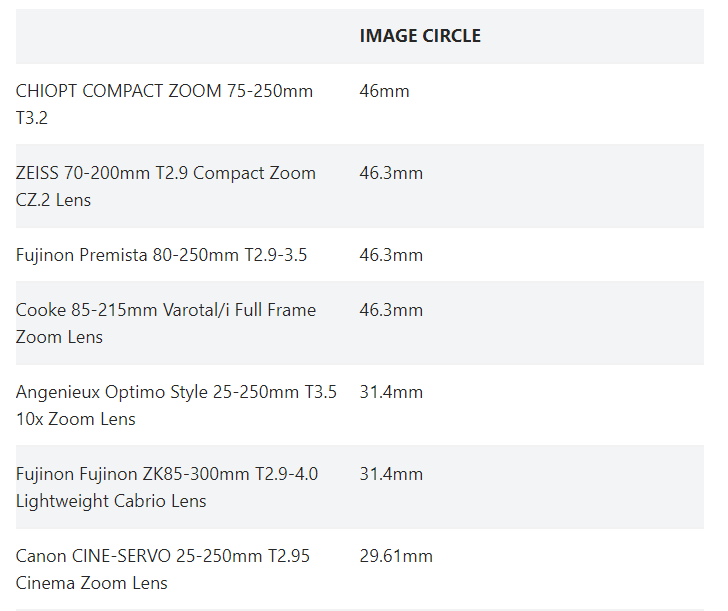 Above you can see what the image circle coverage is for some of the other full-frame and S35 cine zooms with similar focal lengths.
First Impressions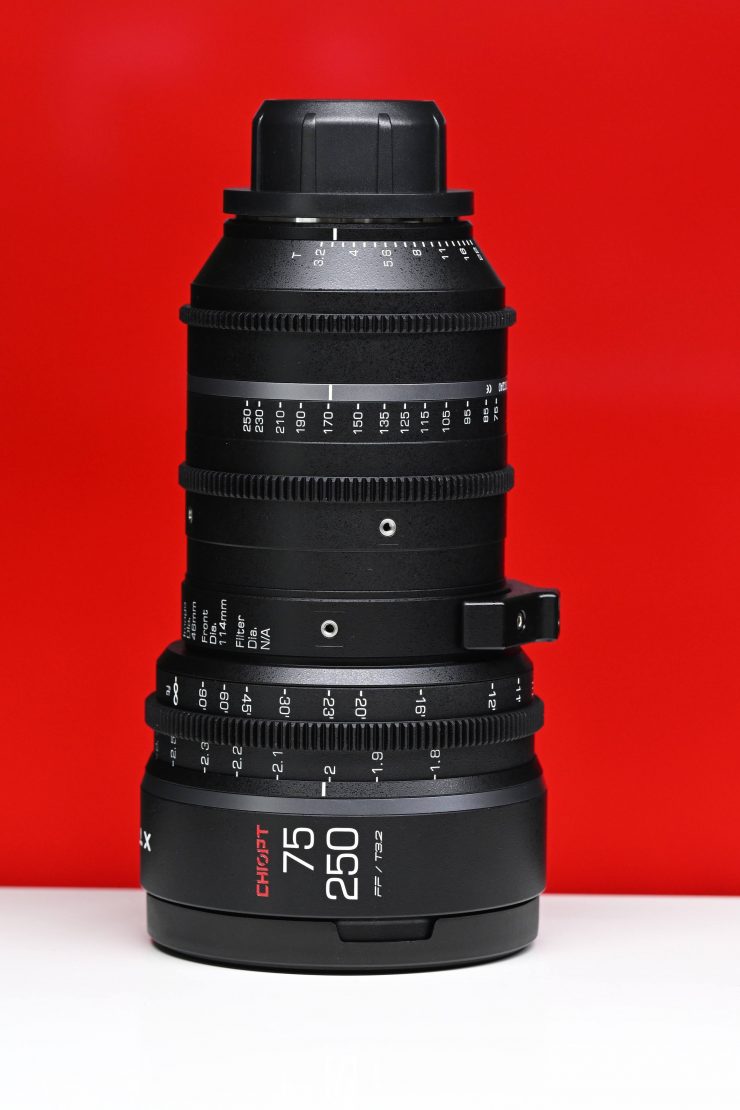 If you are a relatively unknown company and you are going to launch a new product into a sector where people have never heard of you before then you need to make a good first impression.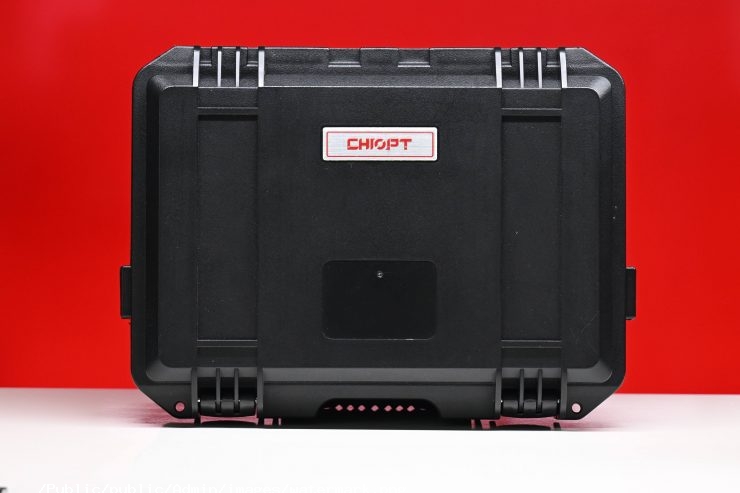 Just like with the 28-85mm T3.2, the 75-250mm T3.2 came in a nicely presented box, and inside that box was a custom hard case. It is good to see that they have paid attention to small details like presentation.